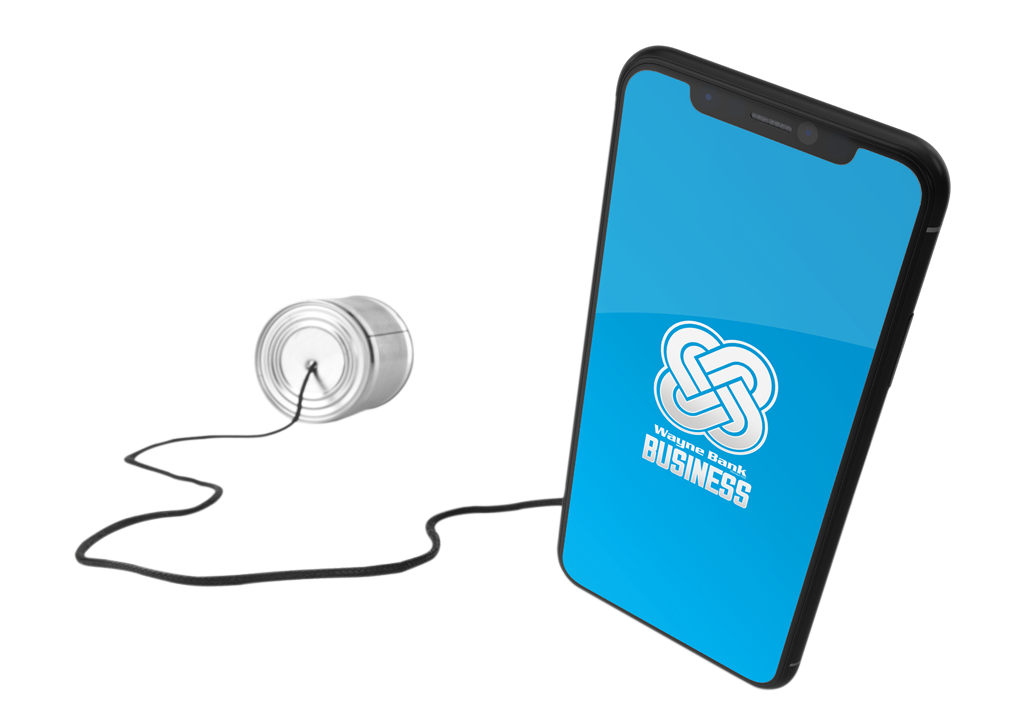 Business Mobile Banking and Mobile Capture
Using Wayne Bank's Business Mobile App you can save a trip to the bank or ATM by simply snapping a photo of your check. When checks are deposited before 3:30PM EST, the full amount will generally be available for withdrawal the next business day.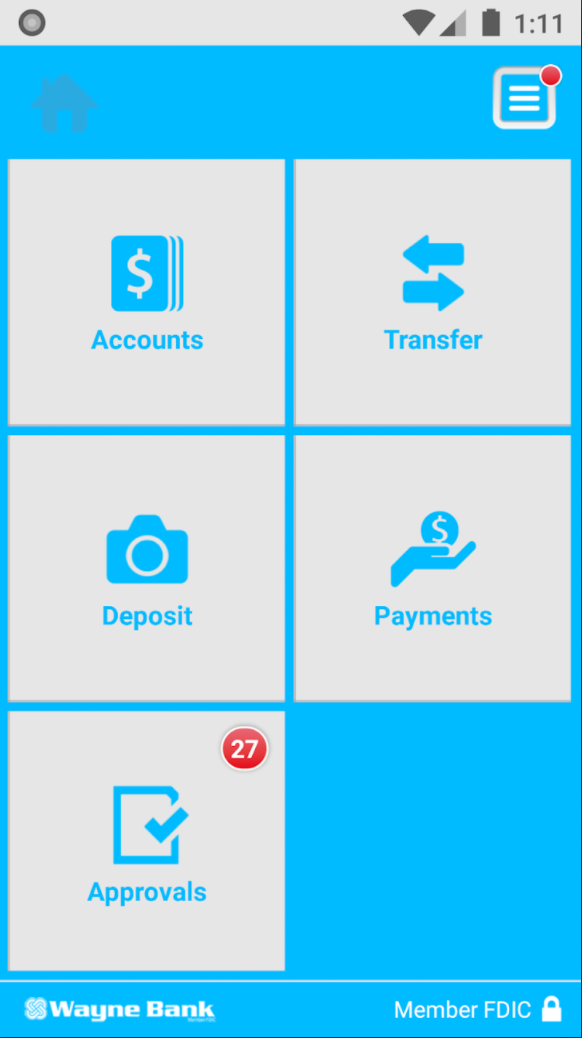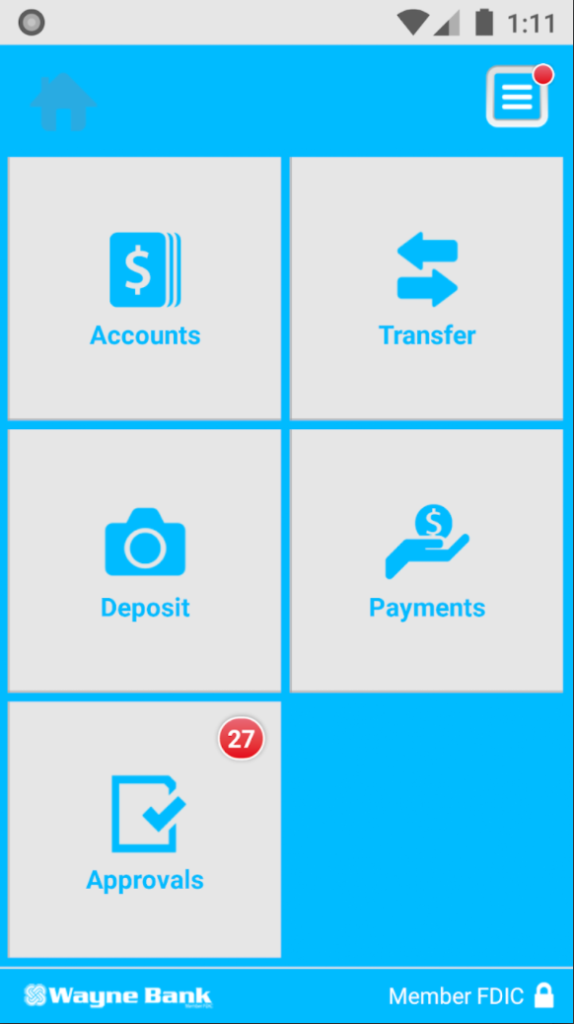 How it Works
Open and log in to the Wayne Bank Business mobile app on your mobile device

Select the Deposit Icon

Select the New Deposit Icon

Select which account you would like to deposit the check in to

Enter the amount of the check

Take a picture of the front and back of the check

Submit your deposit!