Roscoe, NY Two Headed Trout Dinner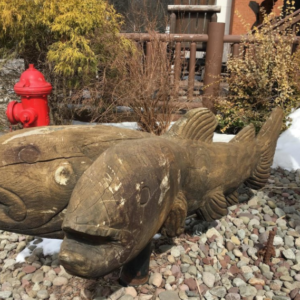 Help raise funds for the Roscoe Chamber of Commerce!
Legend has it that a migrating trout paused at the junction of the Beaverkill River and Willowemoc Creek to decide which route it should take. After first inspecting one river, and then the other, both seemed so appealing and ideal that the trout could not decide which river to live in. The decision proved so difficult that trout eventually settled into the Junction Pool itself and sprouted a second head so that it could sit facing up both rivers and would not have to choose one over the other.