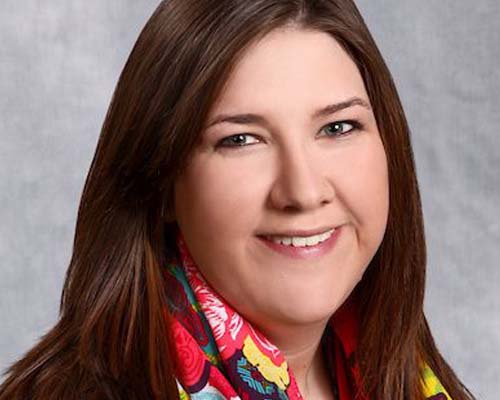 Honesdale, Pa – Lewis J. Critelli, President and Chief Executive Officer of Wayne Bank, is pleased to announce the promotion of Nicole Southard to Community Officer Manager of the Cooperstown location.
In her new role, Nicole will manage the day-to-day operations of the office.
"I am so pleased to announce this promotion," stated Mr. Critelli. "Nicole's experience, enthusiasm, and outstanding customer service will help customers find solutions to their financial needs while strongly leading the Cooperstown Community Office."
Nicole joined Bank of Cooperstown in September of 2011 as a teller, and moved to the personal banker position in 2012. She resides in Richfield Springs with her husband, David, and their dog, Dexter. Nicole enjoys camping, spending time with family and friends, and helping on the family farm where she grew up.
"I'm very pleased Nicole accepted the position of Community Office Manager. She is a nine-year employee of the bank and the ability to promote from within is fantastic. Nicole is very customer focused and has been a strong part of the bank's brand and exemplary service," stated Scott White, President of Bank of Cooperstown.
Wayne Bank is a subsidiary of Norwood Financial Corp., Member FDIC, and is located in Honesdale, Pennsylvania. The Bank has 31 Community Offices serving Wayne, Pike, Monroe, Lackawanna, and Luzerne Counties in Pennsylvania, along with Delaware, Sullivan, Otsego, Ontario, and Yates Counties in New York State, including those offices operating under the Bank of Cooperstown and Bank of the Finger Lakes brands. The stock trades on the NASDAQ Global Market under the symbol— NWFL.
Click below for a PDF version of this news release.
Click the photo icon for a larger image of the photo above.