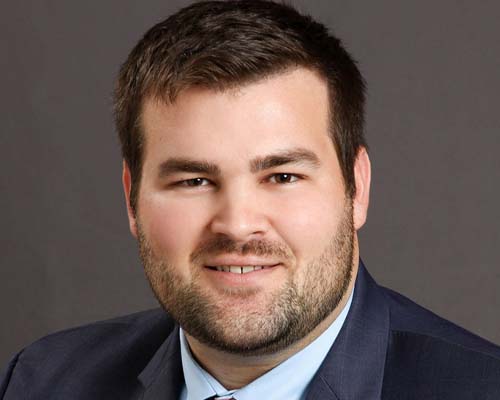 Honesdale, Pa – Lewis J. Critelli, President and Chief Executive Officer of Wayne Bank, is pleased to announce the promotion of Kyle Liner at the Bank of Cooperstown Community Office.
Commercial Loan Officer, Liner was promoted to Vice President. He works with local businesses in the Cooperstown area to meet their borrowing needs.
Mr. Critelli stated, "Kyle's experience and commitment to the local community continues to be an asset as we work to enhance customer relationships every day."
Liner joined Bank of Cooperstown in 2018. He holds a Bachelor's degree in business administration from SUNY Oswego. Liner serves on the board of directors for the Otsego County Development Corporation. He resides in Cooperstown with wife, Paula.
Wayne Bank is a subsidiary of Norwood Financial Corp., Member FDIC, and is located in Honesdale, Pennsylvania. The Bank has 30 Community Offices serving Wayne, Pike, Monroe, Lackawanna, and Luzerne Counties in Pennsylvania, along with Delaware, Sullivan, Otsego, Ontario, and Yates Counties in New York State, including those offices operating under the Bank of Cooperstown and Bank of the Finger Lakes brands. The stock trades on the NASDAQ Global Market under the symbol— NWFL.
Click below for a PDF version of this news release.
Click the photo icon for a larger image of the photo above.