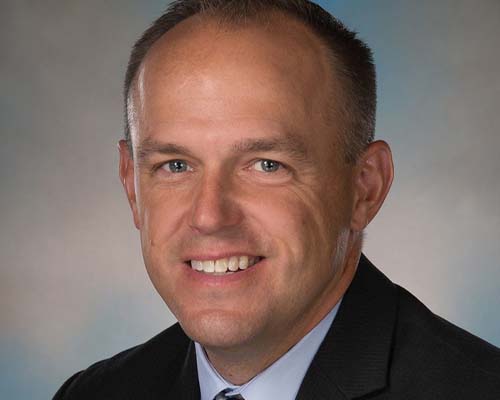 Honesdale, Pa – Lewis J. Critelli, President and Chief Executive Officer of Wayne Bank, is pleased to announce the promotion of Eric Heieck to Vice President.
According to Mr. Critelli, "I am so pleased to announce this promotion. Wayne Bank is dedicated to protecting our customers and providing a safe and secure environment for our employees. Eric's background in law enforcement and fraud expertise is an asset to our team, as our organization continues to grow."
Eric joined the Bank in 2017 and currently serves as Fraud Officer, working out of the Bank of the Finger Lakes Administration Office in Geneva, NY.
A retired police lieutenant with the City of Geneva, Eric also served in the United States Navy. He a member of the Town of Geneva's Economic Development Committee, is a board member of the Geneva Education Foundation, and is also the treasurer and a board member of the Geneva Family YMCA. The owner of Geneva Half Marathon, Eric resides in Geneva with his wife, Sarah, and their two children.
Wayne Bank is a subsidiary of Norwood Financial Corp., Member FDIC, and is located in Honesdale, Pennsylvania. The Bank has 30 Community Offices serving Wayne, Pike, Monroe, Lackawanna, and Luzerne Counties in Pennsylvania, along with Delaware, Sullivan, Otsego, Ontario, and Yates Counties in New York State, including those offices operating under the Bank of Cooperstown and Bank of the Finger Lakes brands. The stock trades on the NASDAQ Global Market under the symbol— NWFL.
Click below for a PDF version of this news release.
Click the photo icon for a larger image of the photo above.