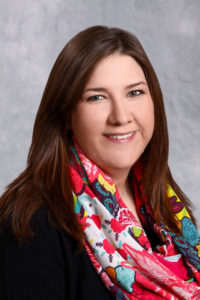 Honesdale, PA- Jim Donnelly, President, and Chief Executive Officer of Wayne Bank, is pleased to announce the promotion of Nicole Southard to Central New York Regional Manager.
In her new role, Southard will continue to manage the Cooperstown Community Office, and will now oversee the Bank of Cooperstown Oneonta Community Office, as well as the Bank of the Finger Lakes Community Offices in Geneva and Penn Yan.
Southard joined the Bank in 2011 as a part-time teller, and has held several positions during her tenure, most recently as Community Office Manager.
Mr. Donnelly stated, "Working with the Bank for over 12 years, Nicole is very knowledgeable of the daily Community Office retail operations and is well-deserving of this promotion. Her expertise and commitment to our customers and local community have played a key role in helping to grow the Cooperstown market. Nicole's new position will allow her to work more closely with not only the staff in both the Cooperstown, Oneonta, and Finger Lakes markets, but now also the customers as well."
Southard holds an associate degree from SUNY Cobleskill. She resides in Richfield Springs with her husband, David, and their dog, Hank.
Wayne Bank is a subsidiary of Norwood Financial Corp., Member FDIC, and is located in Honesdale, Pennsylvania. The Bank has 29 Community Offices serving Wayne, Pike, Monroe, Lackawanna, and Luzerne Counties in Pennsylvania, along with Delaware, Sullivan, Otsego, Ontario, and Yates Counties in New York State, including those offices operating under the Bank of Cooperstown and Bank of the Finger Lakes brands. The stock trades on the NASDAQ Global Market under the symbol— NWFL.