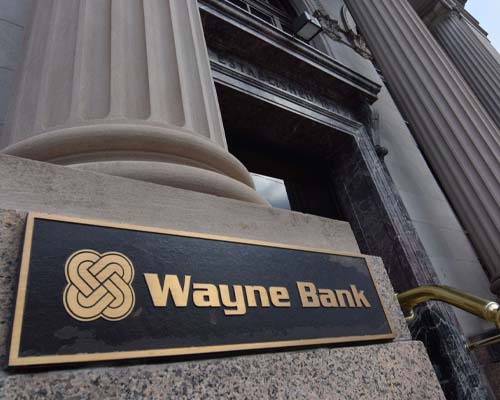 Honesdale, PA – Wayne Bank is pleased to announce that over the past few months, they were able to assist over 700 local businesses in obtaining Paycheck Protection Program loans to help ease the challenge the COVID-19 crisis has created.
As part of the Coronavirus Aid, Relief, and Economic Security (CARES) Act passed by Congress earlier this year, the Paycheck Protection Program was created to provide emergency relief for business owners with 100% federally guaranteed loans to small businesses. As an approved Small Business Administration Lender, Wayne Bank participated in the Paycheck Protection Program to support existing customers, as well as help other local businesses across the Bank's market area in Pennsylvania and New York.
"We are proud to have helped so many local businesses obtain the funds needed to keep their businesses running and their employees on payroll," said Executive Vice President and Chief Lending Officer, James F. Burke. "Our mission at Wayne Bank is to help our local businesses and communities. Our dedicated team worked tirelessly to sustain businesses through this challenging time."
For more information, visit https://www.waynebank.com .
Wayne Bank is a subsidiary of Norwood Financial Corp., Member FDIC, and is located in Honesdale, Pennsylvania. The Bank has 27 Community Offices serving Wayne, Pike, Monroe, Lackawanna, and Luzerne Counties in Pennsylvania, along with Delaware and Sullivan Counties in New York State. The stock trades on the NASDAQ Global Market under the symbol— NWFL.
Click below for a PDF version of this news release.
Click the photo icon for a larger image of the photo above.