Honesdale, PA – Lewis J. Critelli, President and Chief Executive Officer of Wayne Bank, is pleased to announce the promotion of Annette Jurkowski to Assistant Vice President, BSA/Compliance.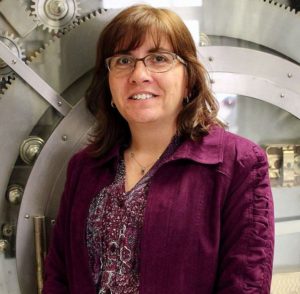 Mr. Critelli remarked, "Annette is an experienced, knowledgeable, and conscientious member of our Compliance team. She is dedicated to protecting our customers and organization from the abuses of financial crime, and is well-deserving of this promotion."
Ms. Jurkowski began her career with Wayne Bank in 1997 and has held several positions in various areas including Wealth Management & Trust Services, Commercial Lending, and the Finance Department. She holds an Accounting Degree from Bloomsburg University.
Wayne Bank is a subsidiary of Norwood Financial Corp., Member FDIC, and is located in Honesdale, Pennsylvania. The Bank has 30 Community Offices serving Wayne, Pike, Monroe, Lackawanna, and Luzerne Counties in Pennsylvania, along with Delaware, Sullivan, Otsego, Ontario, and Yates Counties in New York State, including those offices operating under the Bank of Cooperstown and Bank of the Finger Lakes brands. The stock trades on the NASDAQ Global Market under the symbol— NWFL.
Click below for a PDF version of this news release.
Click the photo icon for a larger image of the photo above.