Wayne Bank Promotes Steven Daniels to
Senior Vice President & Retail Lending Manager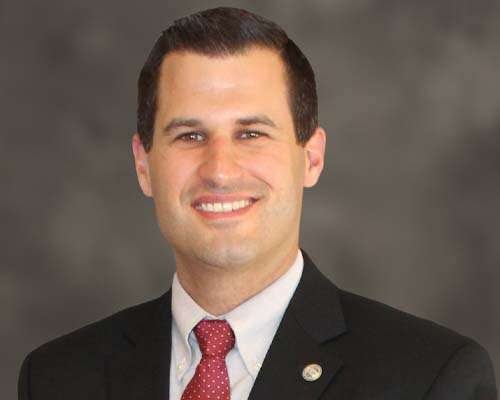 Honesdale, PA – Lewis J. Critelli, President and Chief Executive Officer of Wayne Bank, is pleased to announce the promotion of Steven Daniels to Senior Vice President and Retail Lending Manager.
Mr. Critelli remarked, "I am so pleased to announce this promotion. Steve is a well-rounded community banker with a wealth of retail and commercial lending experience, making him ideally suited to lead our Retail Lending division as we continue to expand and grow."
Steve joined the Bank in August of 2011 and has held several positions during his tenure, most recently Vice President and Commercial Loan Officer for Wayne and Pike Counties. He holds a Bachelor's Degree from Penn State University and is a graduate of the PBA Advanced School of Banking. Steve currently serves as President of the Honesdale Area Jaycees, Co-Chair of the United Way of Lackawanna and Wayne County, and Co-Chair of the Talent and Financial Development Committee of Wayne Tomorrow. A lifelong resident of Wayne County, he resides in Honesdale with his wife, Ali, and son, Russell.
Wayne Bank is a subsidiary of Norwood Financial Corp., Member FDIC, and is located in Honesdale, Pennsylvania. The Bank has 30 Community Offices serving Wayne, Pike, Monroe, Lackawanna, and Luzerne Counties in Pennsylvania, along with Delaware, Sullivan, Otsego, Ontario, and Yates Counties in New York State, including those offices operating under the Bank of Cooperstown and Bank of the Finger Lakes brands. The stock trades on the NASDAQ Global Market under the symbol— NWFL.
Click below for a PDF version of this news release.
Click the photo icon for a larger image of the photo above.