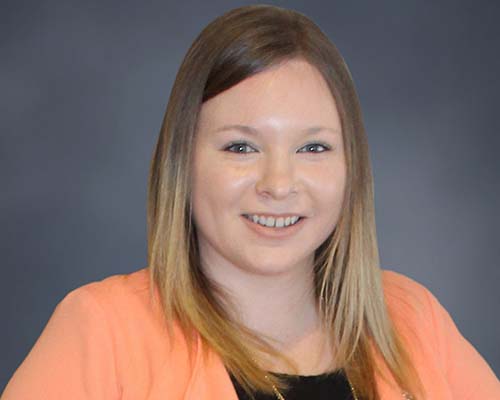 Honesdale, Pa – Lewis J. Critelli, President and Chief Executive Officer of Wayne Bank is pleased to announce the promotion of Tanyia Vannatta to Assistant Vice President.
According to Mr. Critelli, "It is my great pleasure to announce this promotion. Tanyia's knowledge, dedication, and leadership make her a true asset to our retail management team and highly deserving of this special recognition. She has shown tremendous dedication to community involvement and is a wonderful financial resource for the local residents, businesses, and organizations of Callicoon and the surrounding areas."
Tanyia joined the Bank in February of 2014 and currently serves as the Callicoon Community Office Manager. She holds an Associate's degree in General Studies from Luzerne County Community College and resides in Damascus, PA with her husband, Zach, and two dogs, Jager and Kodah. Tanyia currently serves as a Board Member for the Callicoon Business Association and is an active member of the Callicoon Kiwanis Club. Within these organizations you can find her volunteering her time to help beautify the hamlet of Callicoon, as well as helping to organize many Callicoon events. In her spare time Tanyia enjoys crafting, traveling, floating and kayaking the Delaware River, motorsports, and spending time with her family and friends. She has also recently started her own photography business capturing serene landscapes, wildlife, and portraits.
Wayne Bank is a subsidiary of Norwood Financial Corp., Member FDIC, and is located in Honesdale, Pennsylvania. The Bank has 27 Community Offices serving Wayne, Pike, Monroe, Lackawanna, and Luzerne Counties in Pennsylvania, along with Delaware and Sullivan Counties in New York State. The stock trades on the NASDAQ Global Market under the symbol— NWFL.
Click below for a PDF version of this news release.
Click the photo icon for a larger image of the photo above.