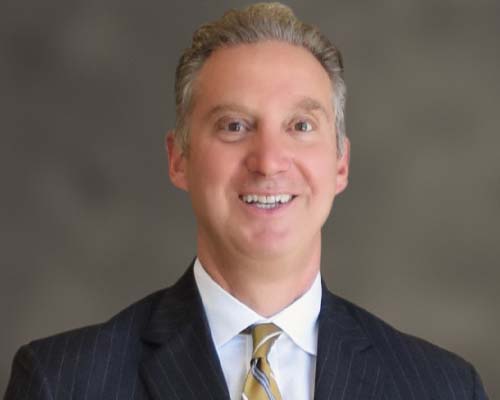 Honesdale, PA – Lewis J. Critelli, President and Chief Executive Officer of Wayne Bank, is pleased to announce the promotion of Vincent G. O'Bell to Senior Vice President and Chief Lending Officer.
"I am delighted to announce this promotion," remarked Mr. Critelli. "Vinny's strong leadership has contributed to the growth and profitability of the Bank's commercial lending portfolio. His extensive experience and commitment to the communities we serve make him well-suited to this position, and firmly positions Wayne Bank for the continued expansion of our business lending efforts."
Mr. O'Bell joined the Bank in 2016 and has served as Senior Vice President and Commercial Lending Officer for the Lackawanna County market since that time, as well as a Team Leader within the Commercial Lending division. He holds an Associate's Degree in Banking from Lackawanna Junior College and a Graduate Degree in Banking and Finance from the Stonier School of Banking. In 2019, Mr. O'Bell was recognized by the Pennsylvania Bankers Association for his 40 years of service, having held various senior roles in the banking industry for four decades.
Mr. O'Bell is very involved with his community and serves as the Scranton Lackawanna Health and Welfare Board Chairman; a Rotary Club of Scranton Paul Harris Fellow, Board Member, and Treasurer; a Carbondale Chamber of Commerce Board Member and Treasurer; a NEPA Alliance Board Member; a Eucharistic minister and finance council for the Sacred Heart of Jesus Parish; and a Finance and Investment Committee Member for the Congregation of the Sisters, Servants of the Immaculate Heart of Mary. He resides in Jessup, with his wife, MaryLynn
Wayne Bank is a subsidiary of Norwood Financial Corp., Member FDIC, and is located in Honesdale, Pennsylvania. The Bank has 30 Community Offices serving Wayne, Pike, Monroe, Lackawanna, and Luzerne Counties in Pennsylvania, along with Delaware, Sullivan, Otsego, Ontario, and Yates Counties in New York State, including those offices operating under the Bank of Cooperstown and Bank of the Finger Lakes brands. The stock trades on the NASDAQ Global Market under the symbol— NWFL.
Click below for a PDF version of this news release.
Click the photo icon for a larger image of the photo above.